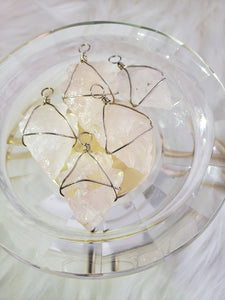 Organic | pink in color.  Can be worn around the neck or on a key chain.

Spiritual:   Connects to Divine Love sources to restore spiritual balance in the heart chakra.
Emotional:  Works on the heart chakra to open user up to love, especially self-love and romantic love.
Physical:  Wonderful for heart health and healing ailments of the heart.  Sacred Feminine stone, supporting reproductive function in women.